Shelter's Longest Resident Refuses To Leave Her Plush Toy Collection Behind
February 1, 2023
323

2 minutes read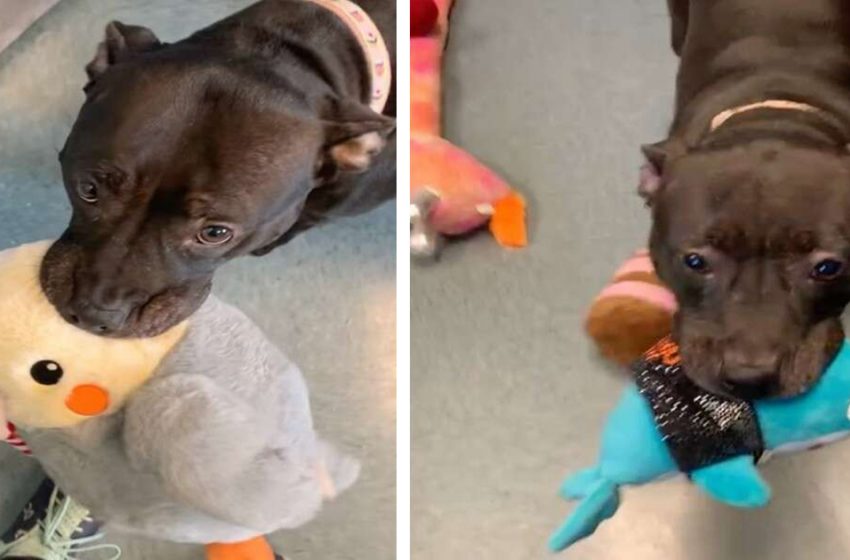 This is Waffle Sizzli! She is a black pitbull who can never get enough of plush toys.
She sleeps with them, wakes up with them and just never leaves their side.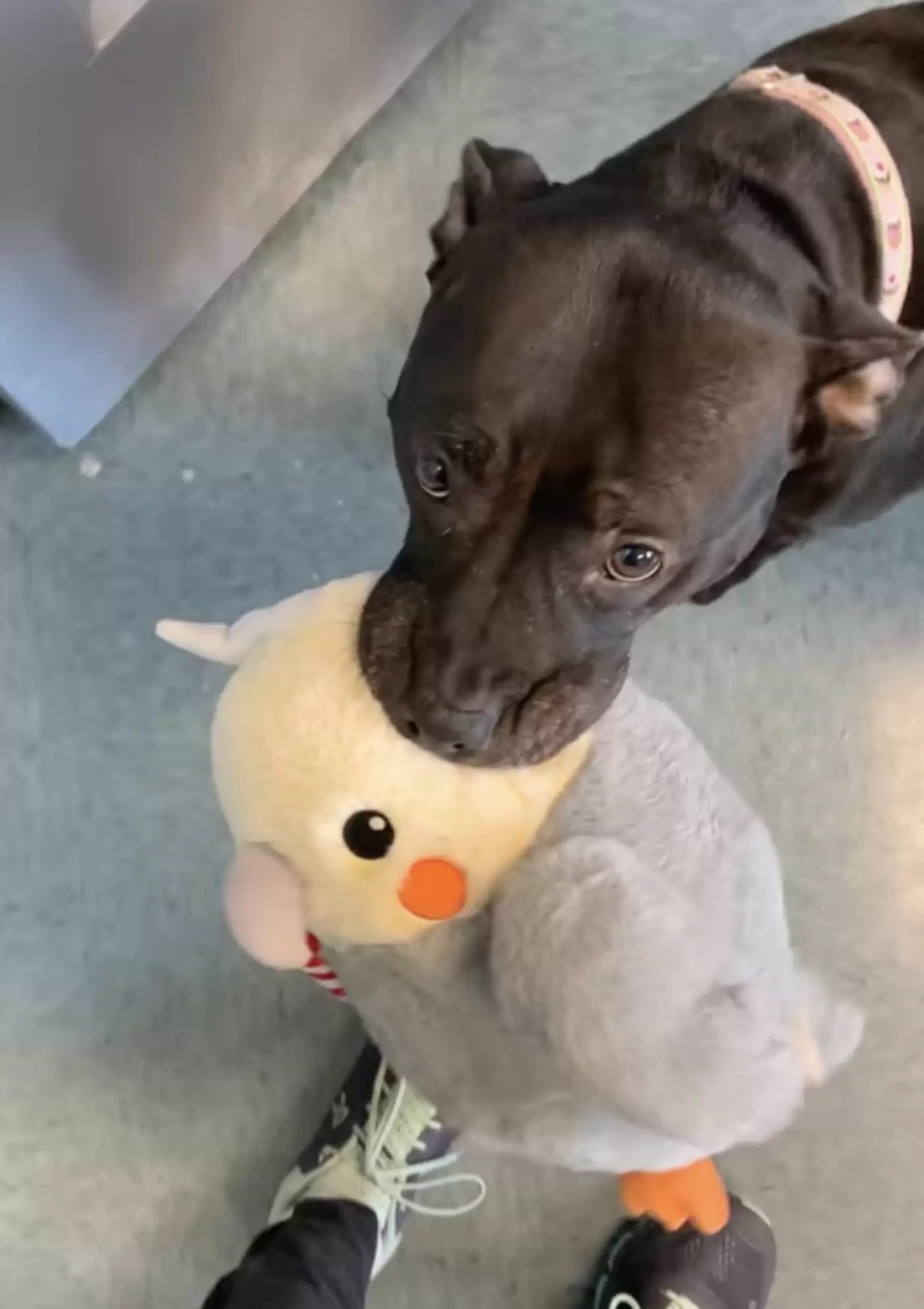 Sadly, Waffle is considered the shelter's longest resident, she can't find her forever home.
The puppy came into Peter's office once and saw a lot of plush toys. She then went to the neighbor's office and it was the same story. She found a frog and a bird toy and immediately grabbed them to add them to her collection.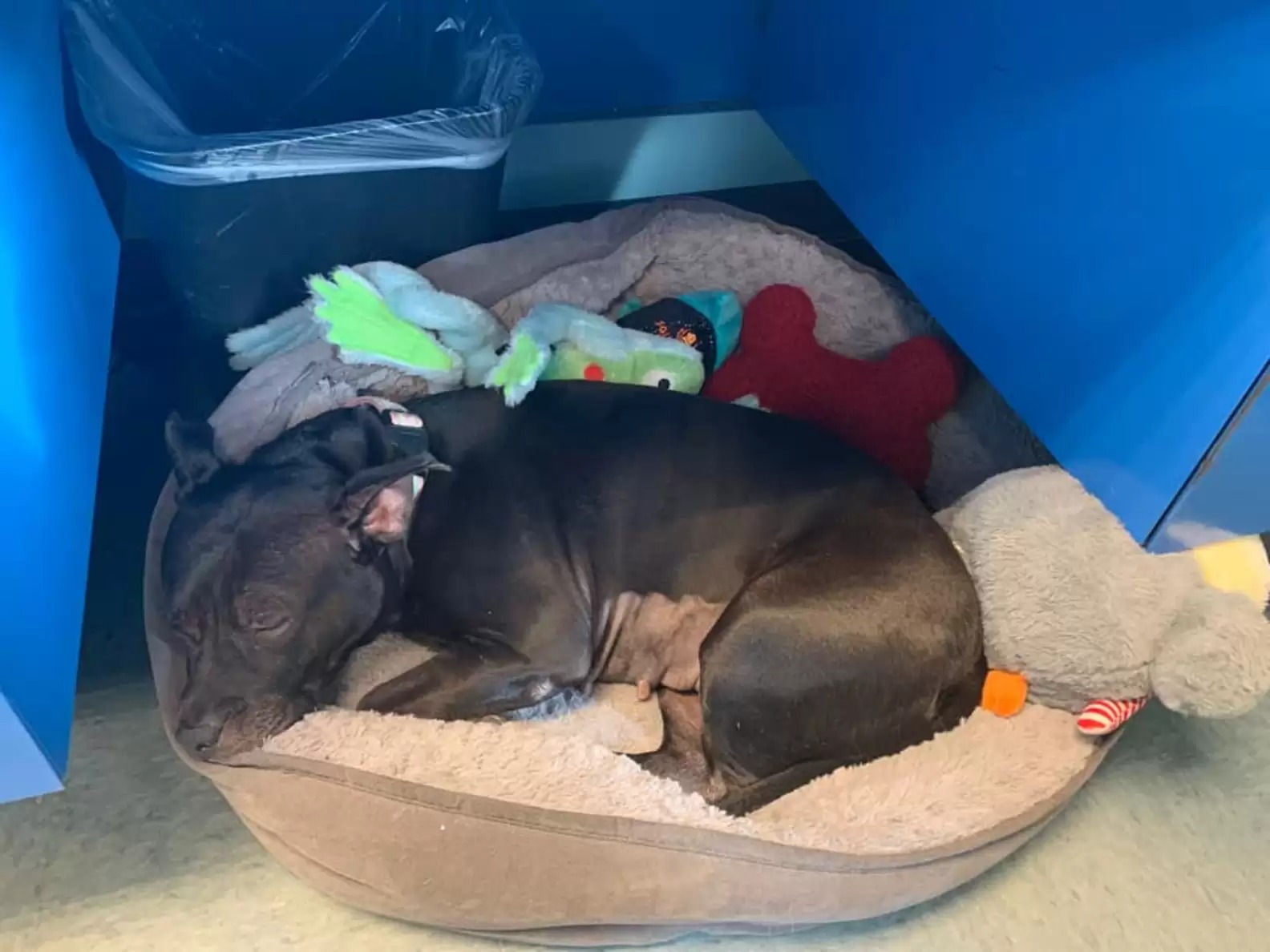 "Her absolute favorite was a red plush bone," Peter said. "The runner-up was the frog, but his legs dangle, and sometimes she'd trip on them. The third in the lineup was the bird — she carried that one around a bunch."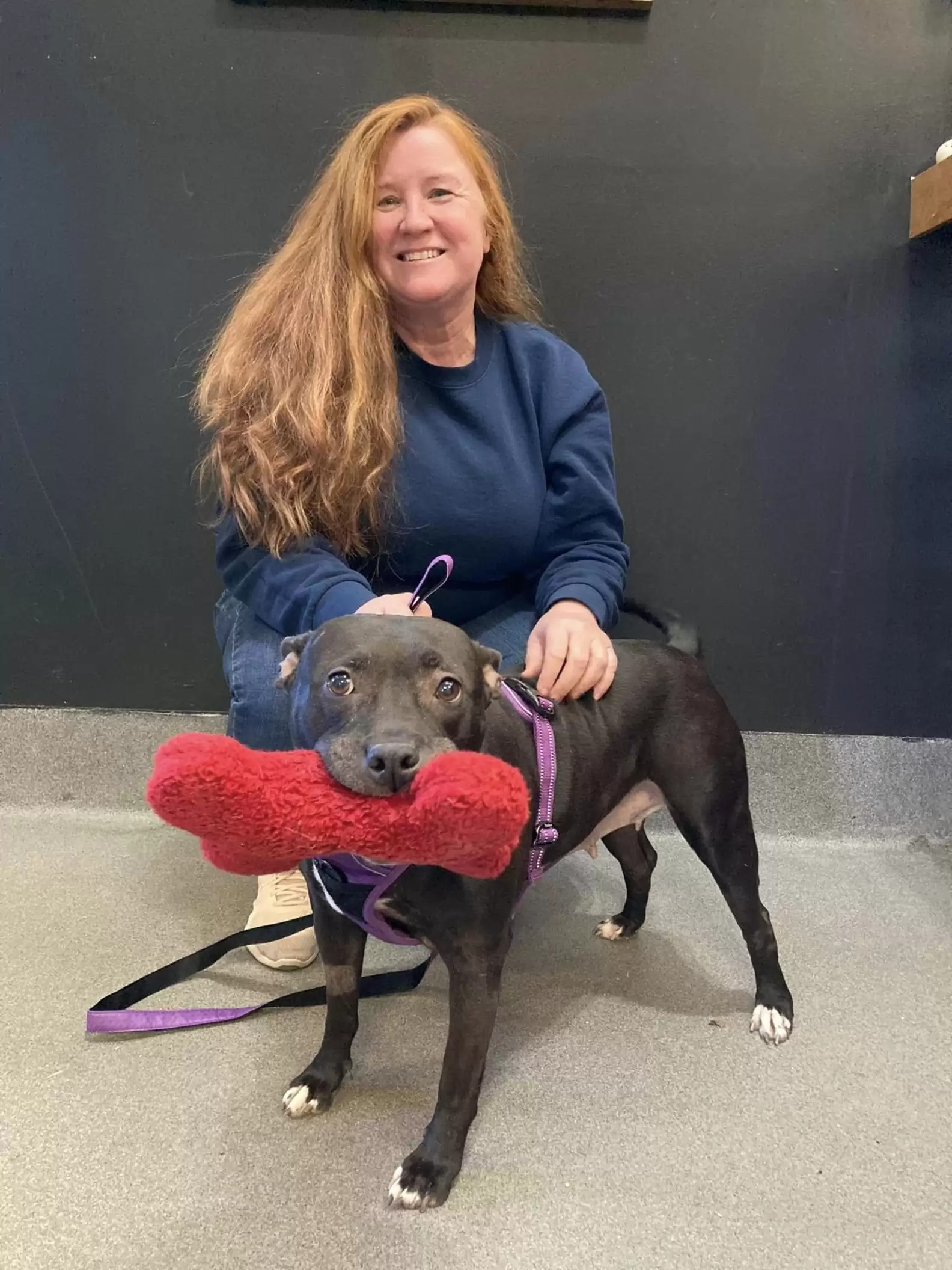 She loves to show them off too. She walks past the cages and shows off her toys looking very proud.
After three months at the shelter, Waffle Sizzli finally received an adoption application.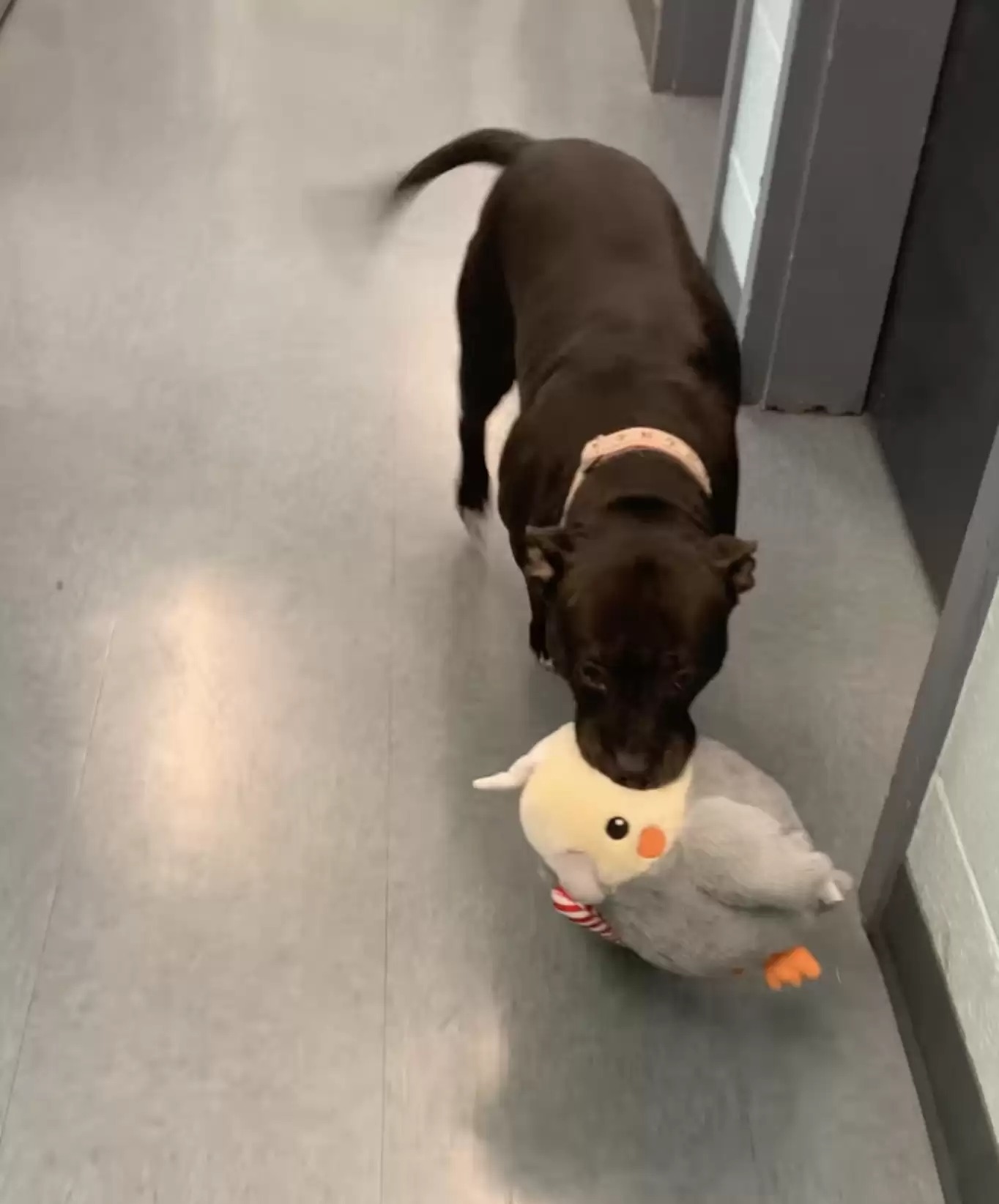 She finally found a forever home.